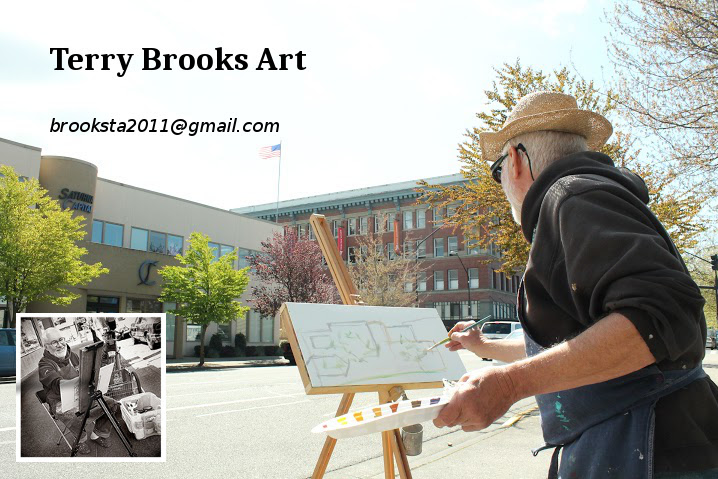 This page archived June 2015
My Tumblr blog
Painting State Street north to south
The 1920s were an especially prosperous time for the commercial Elk Street corridor. An important addition, bridging the original town of Sehome on the southern part of Elk Street with the second commercial corridor to the north, was the Gothic-style Bellingham Herald Building (built 1926), of steel construction faced in terra cotta and stone, at the corner of Elk and Chestnut Streets. After the Herald graced the city with this elegant six story-building, 50 merchants on Elk Street petitioned the City Council to change the street's name to the more metropolitan "State" Street, which was accomplished on April 13, 1926. The new Herald quarters added to the stock of distinguished State Street buildings dating back to the early 1900s. The Sehome Neighborhood - Then and Now

2000 block

1800 block

1700 block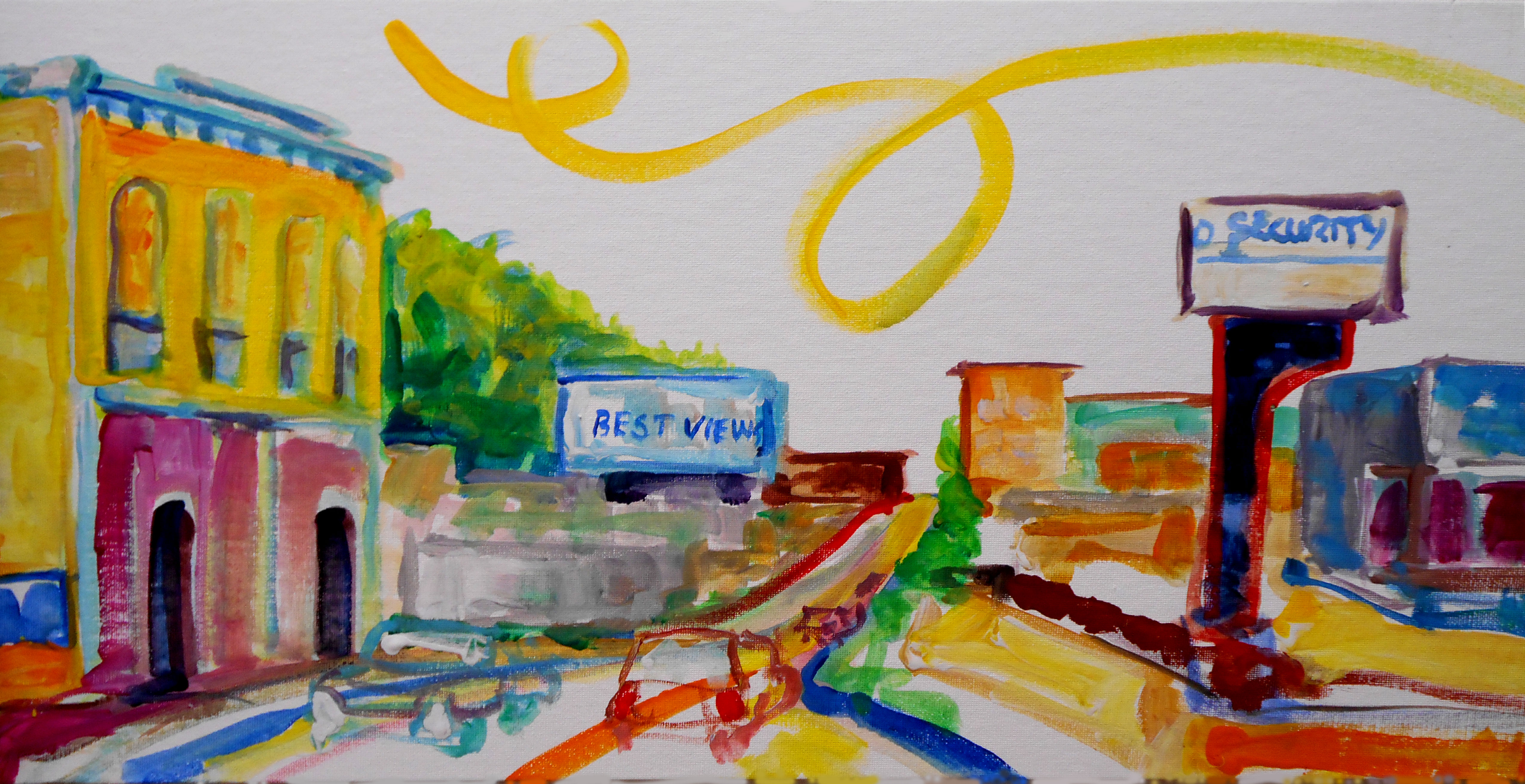 1600 block

1500 block

1550 block

1400 block

1433 block
1417 block

1329 block
1300 block

Saturna Capital
Sold

Saturna Capital
Sold

Saturna Capital
Sold

1228 block

Up and Up
Sold
1205 block

1100 block
1059 block
1055 block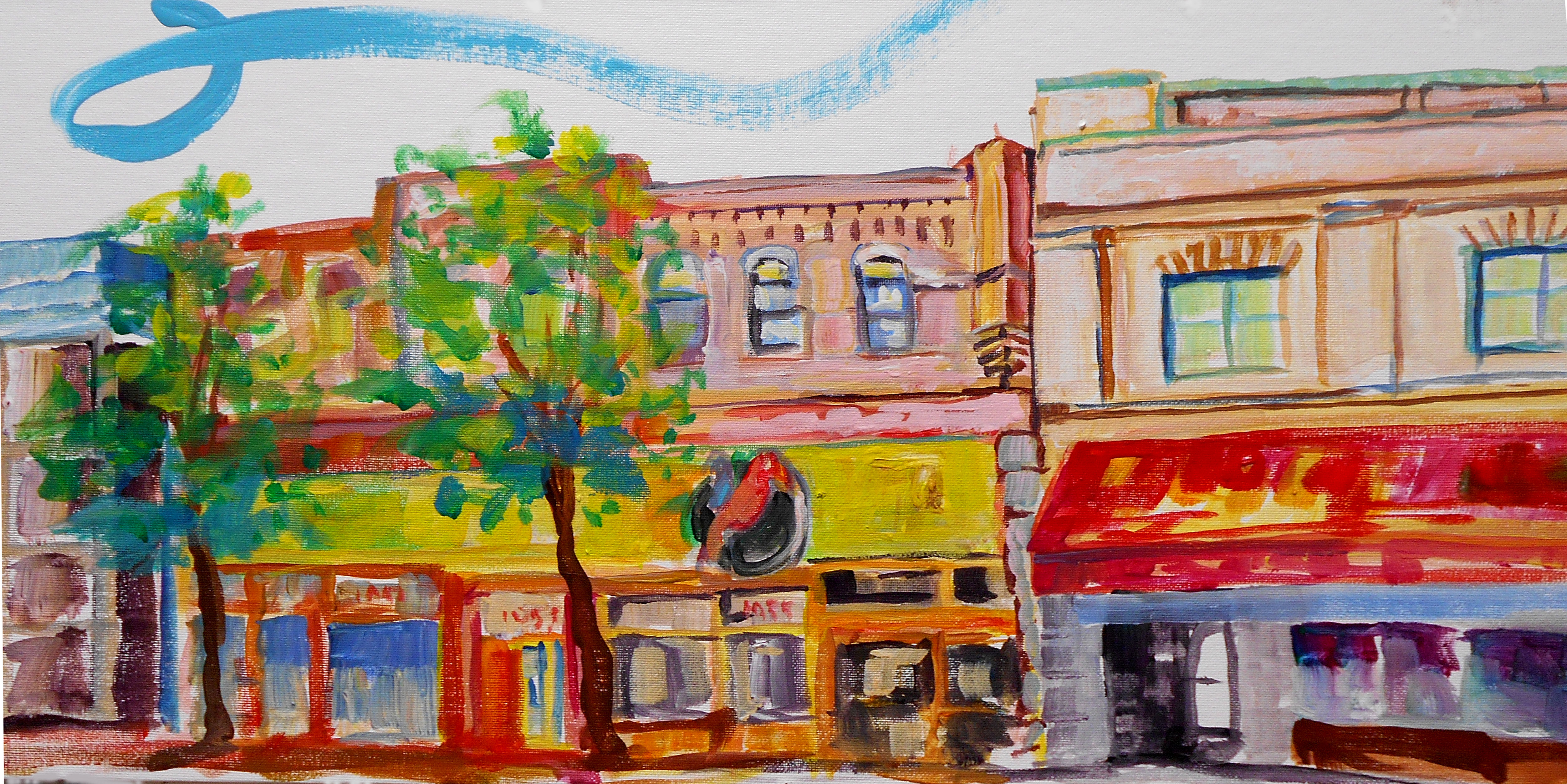 Pepper Sisters
Sold

952 block

Iron Street Printing
Sold

Iron Street Printing
Sold

919 block

902 block

824 block
600 block

412 block
331 block

250 block
Happy homes in Bellingham
Send me an email to arrange a painting of your happy home

Alabama Hill

Starbucks Coffee, 132 E. Holly St. Bellingham WA 98225
Das Schweinhaus Biergarten 1330 N. State Street, 98225
Cascade Laundry 205 Prospect St Bellingham WA 98225

Whatcom Museum, 121 Prospect St, Bellingham, WA 98225, May 20, 2014
Bob's Burgers and Brew, 202 E Holly St. #101 May 7, 2014
Rocket Donuts, 306 W Holly St, Bellingham, WA 98225 April 20, 2014.


Film is Truth, 211 W. Holly Street.
Third Planet, Commercial Street at W. Holly St., February 12, 2014.
Sold
Daylight building. N. State street at E. Chestnut street.

Sold
Taco del mar. Railroad Ave at E. Magnolia St., Bellingham WA, October 30, 2013
Bellingham Food Trucks

Super Mario

Tacos El Tule - Sold

Spartan Espresso - Sold
Highway 542-Go
Views of the Bellingham Herald building
State and Chestnut streets, Bellingham, WA 98225
The Herald Building was built in 1926 as an eight-story office building. It houses The Bellingham Herald newspaper's main offices on the first and second floors; tenant businesses occupy the upper floors. The lit sign atop the building served sailors as a navigation aid for many years.

Sold
Sold
Views of the Mount Baker Theater
104 North Commercial Street, Bellingham, WA 98225
"The visually dominant feature of this strikingly bright building is the red tiled roof of the marquee tower that displays the theatre's name." Historic resources. Buildings 21-25

Champion St

Magnolia St
Views of the Whatcom Museum of History and Art
121 Prospect St, Bellingham, WA 98225
The Whatcom Museum was originally built in 1892 as the city hall for the former town of New Whatcom, before it was joined with surrounding towns to form Bellingham.

June 26, 2015

June 29, 2015
June 30, 2015